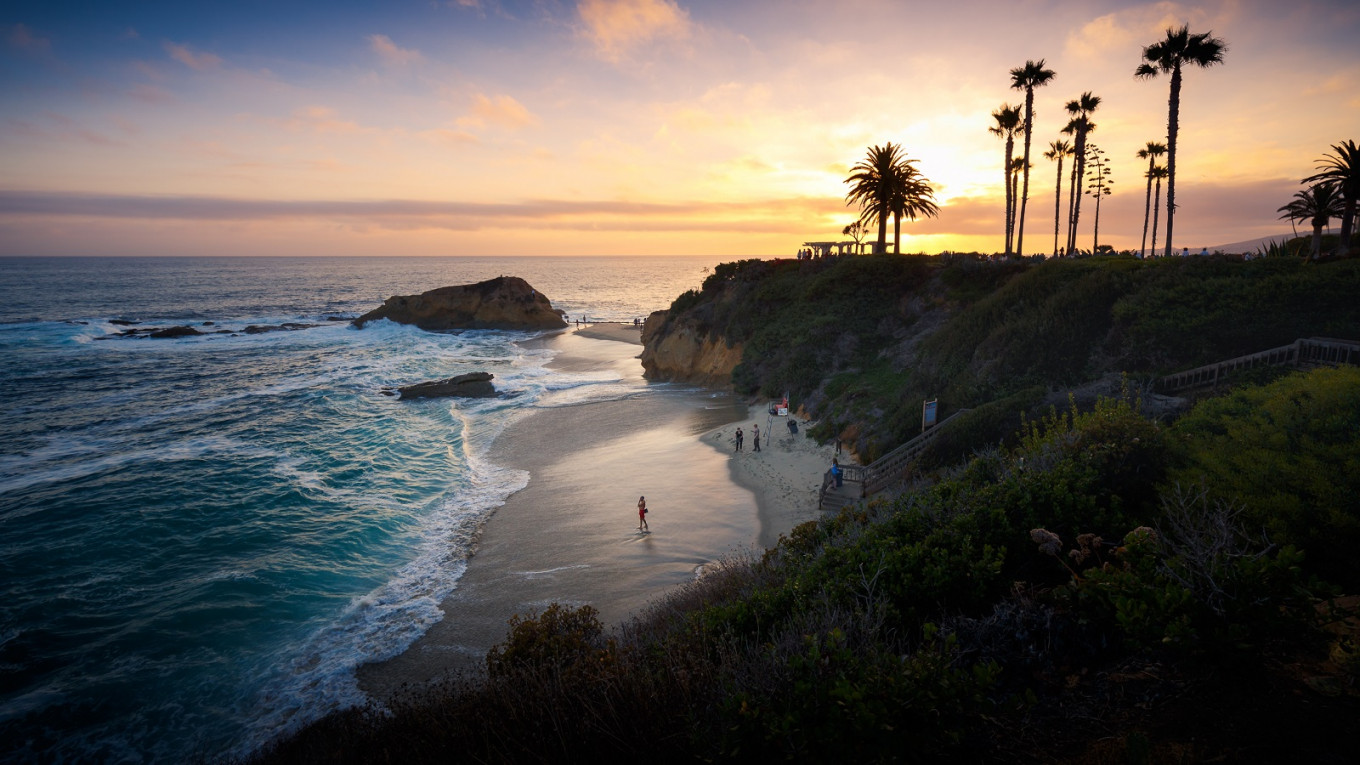 Maison Louis Vuitton is embracing the summer holiday with the launch of three perfumes inspired by the sun, sky, gardens and sea. Offered in colored bottles, the new fragrances are called Sun Song, Cactus Garden and Afternoon Swim and pay homage to summer days in California.
Louis Vuitton said in a statement that the fragrances fell into the category of "cologne perfumes", a new term describing the combination of the lightness of citrus mist and the depth of flowers.
Master perfumer Jacques Cavallier Belletrud said he considered the creation of the fragrances to be a very personal challenge.
"I dreamed of creating a perfume with airiness," the perfumer was quoted as saying.
Belletrud also highlighted the use of rare and natural raw materials of exceptional quality to achieve the desired scents of the perfumes.
"These are perfumes of light, with notes that burst to reveal all their inherent naturalness," he said.
Sun Song, which comes in a yellow bottle, is made of orange blossom, lemon, bergamot, neroli, jasmine and musky notes. Cactus Garden uses a singular, exotic tea called maté, as well as bergamot, geranium, lemongrass and incense. Meanwhile, Afternoon Swim is made of bergamot, mandarin orange, ginger and ambergris.
Moreover, Louis Vuitton commissioned multimedia artist and filmmaker Alex Israel to create the packaging of the perfumes. Israel, whose hometown is Los Angeles, imagined each perfume as a touchstone of his universe, pairing them with artwork that is emblematic of the spirit of each scent.
According to the brand's website, perfume-bottle engraving using initials or numbers is an option, while the bottle is also refillable in stores equipped with a perfume fountain. (sop/mut)
["source=thejakartapost"]